Marine Certification as a manufacturer, enables your business to be placed on a register that many potential clients will refer to. This can increase your market presence and provide confidence to both current and future customers.
Marine Certification with Warringtonfire
Are you a manufacturer producing fire protection equipment products for use in vessels that sail UK and European waters or registered in the UK/ Europe? UKAS accredited Marine certification with Warringtonfire can help you gain improved market access.
Why Warringtonfire for your Marine Certification?
As a marine product manufacturer, you need a Notified Body to approve the different products going on board any ship. Since Brexit, Warringtonfire's notified body status has moved to our sister company, Element Materials Technology Rotterdam B.V.(ERO) in the Netherlands; meaning that we are still, as a company, able to fulfil your notified body role. For UK Marine Equipment Certification (MER) you will still need a UK Approval Body, which Warringtonfire has become following Brexit.
Warringtonfire's range of complementary certification and approval routes enable us, and our sister company Element Rotterdam BV, to be in the enviable position of being able to offer marine certification for the UK, Europe and US markets.
Warringtonfire is proud to be UKAS accredited for our certification offerings. Our marine experts are able to guide you through all the certification services that you need to undertake to enter this industry. We are well-versed in marine laws and regulations with almost 30 years' experience. We offer full-service marine fire safety, with the ability to also test your marine products and offer UKAS-accredited fire engineering for ship designs if required.
As an Approved Body under the Merchant Shipping Regulations, the Warringtonfire team are experienced in providing the necessary marine certification services and testing to approve products for use in both UK and European registered vessels or vessels sailing in these waters.
Marine Certification Services Warringtonfire Offer
Warringtonfire offers two Marine Certification schemes - Wheelmark and the UK Conformity Mark for Marine Equipment - which, although separate, are very similar in their core principles and framework, with much of the groundwork for achieving one also applying to the other. Due to their strong similarities, it is highly cost-effective to pursue both certifications in tandem. In fact, as a manufacturer of cruise liners or any vessel that can carry over 36 passengers, you are likely to need both schemes since the majority will dock in the UK or are registered under the UK Flag.
Warringtonfire also has an agreement in place so that both the Wheelmark and/or UK Conformity Mark for Marine Equipment routes to market allow us as a certification body to provide relevant US Coastguard Approval numbers. This allows your product to be used on ships that sail in US waters or US-registered ships.
UK Conformity Mark For Marine Equipment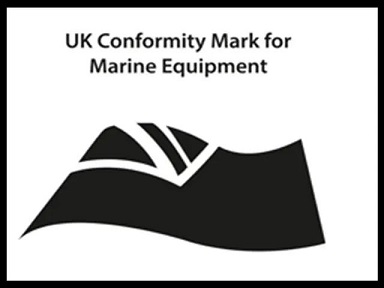 The Merchant Shipping (Marine Equipment) (Amendment etc.) (EU Exit) Regulations 2019, otherwise known as UK Conformity Mark for Marine Equipment, is a vital reference point when creating products for use within the UK market and UK waters. This scheme was implemented following Brexit and can help guide manufacturers on proper operations following the dramatic shift in market environment.
Wheelmark Marine Certification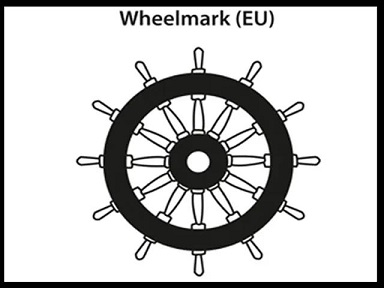 The Wheelmark is an accreditation mark that demonstrates conformity with the Marine Equipment Directive (MED). Gaining Wheelmark approval confirms that your marine equipment meets a common standard of safety and performance which is valid in every member state of the EU. The Wheelmark acts as a replacement for the various certificates of conformity from national authorities which were previously required within the EU. Warringtonfire is able to facilitate Wheelmark approval through its sister company, Element Rotterdam BV, which is a Notified Body under the Marine Equipment Directive and is therefore able to provide the necessary marine certification services and testing to give approval for products for use in vessels sailing in European waters or which are European Registered.
IMO Res MSC.307(88)
https://www.fire-test.com/newsinfo/836402.html
MED-Marine Equipment Directive 2014/90/EU
https://www.fire-test.com/newsinfo/4360551.html
Tel: +86 25 86583475 +86 25 86583465
Website: http://www.fire-test.com http://www.fire-test.cn
Mail: info@fire-test.com
……